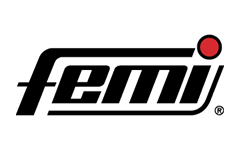 Macroza Wall Chaser Cutter
Available in the following sizes :
RZ102 19 x 25mm
RZ10 25mm x 25mm
RZ105 30 x 30mm
RZ150 50 x 50mm
RD10 25mm x 25mm
RZ125 40 x 40mm
Description
The cutter is the cutting element of the equipment, it is composed of a metal disk with carbide teeth (widia) specifically designed for us.
The RD Premium series presents an exclusive formula of Tungsten Carbide specially designed to work harder and more abrasive materials.
The RD10 Premium series cutter opens a slash 25mm wide and 25mm deep.
To ensure a good performance of the equipment it is essential to keep the cutters well sharpened.
Recommended jobs:
Plumbing
Air conditioning
Heating
Electricity
Models where he works:
MACROZA M90
MACROZA M95
MACROZA SC300 PRO