In the coming weeks, C&C Technik will be moving its showroom from St. Venera to Mdina Road Qormi.
The new showroom will be located just a few doors down from the old Coca-Cola factory, where FXB showroom used to be.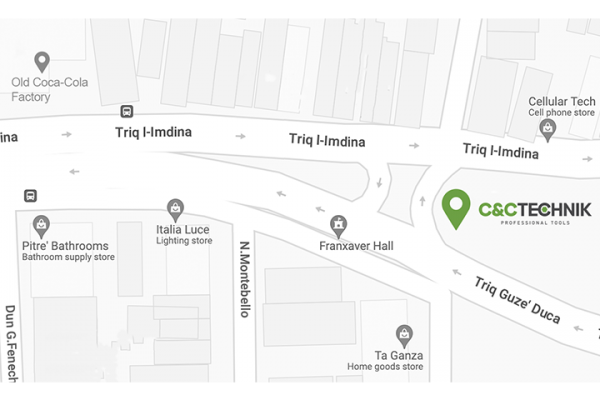 The showroom will have ample parking space and a much bigger showroom floor area which will bring a much wider range of tools.
Keep an eye out on our socials for more updates.